El Área de Relaciones Internacionales de FLACSO Argentina invita a participar del Seminario internacional "La M11 en tiempos de transición: Globalización y Multilateralismo: Visiones, agendas e instrumentos", en ocasión de la Undécima Conferencia Ministerial de la Organización Mundial de Comercio (OMC) a realizarse en Buenos Aires del 10 a 13 de diciembre.
El seminario contará con la presencia de académicos y representantes de la sociedad civil de países como Argentina, Brasil, Canada, China, Estados Unidos, India, Inglaterra, para discutir temas de la agenda en negociación y el contexto internacional.
El evento se realiza en conjunto con la Secretaría Académica de FLACSO y cuenta con el apoyo de la Fundación Fiedrich Ebert (FES) y de la Universidad de Durham (Reino Unido).
Lunes 11 de diciembre a partir de las 9:00h
Auditorio Emilio Mignone, FLACSO Argentina.
Tucumán 1966, Ciudad Autónoma de Buenos Aires.
-Evento gratuito con cupo limitado e inscripción previa.-
Las personas interesadas deberán realizar la inscripción enviando un email a arearrii@flacso.org.ar
El evento contará con traducción simultanea. Programa disponible aquí.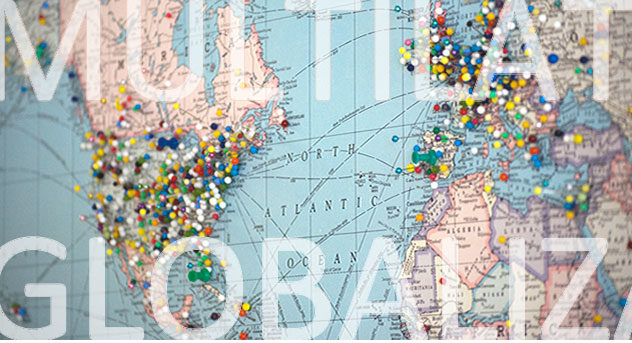 The M11 in Times of Transition
International Seminar
Globalization and Multilateralism: Visions, Agendas and Instruments
The WTO will be holding its biannual ministerial meeting in Buenos Aires in December 2017. The conjuncture is marked by the usual struggles as well as quite specific tensions. Consensus around trade governance seems to be waning, tainted by the rise of antiglobalization forces, neo-nationalists movements, fear of unemployment, the threat of automatization, the pressure of migration and climate change challenges. FLACSO-Argentina and the Friedrich Ebert Foundation, in collaboration with Durham Law School, invite experts from think tanks and civil society to use the opportunity of M11 as an occasion to discuss the challenges that multilateralism faces at this s at this crossroad.
AGENDA
08:30 – 9:00h/ Accreditation
9:00 – 9:30h / Welcome and opening
Alberto Quevedo (FLACSO, Argentina)
Dörte Wollrad (FES, Argentina)
Diana Tussie (FLACSO, Argentina)
09:30 – 11:00h / What agendas and visions do BRIC have on global trade governance?
Vera Thortensen (FGV, Brazil)
Henry Gao (SMU, Shanghai, China)
Bipul Chatterjee (CUTS, India)
Chair: Valentina Delich (FLACSO, Argentina)
11:00 – 11:20 / Coffee Break
11:20 – 13:00h / Into the spaghetti bowl: forum shopping as an instrument and negotiation strategy
Roy Mora Vega (Universidad Nacional de Costa Rica)
Alan Fairlie (Pontificia Universidad Católica del Perú)
Nicolás Perrone (Durham University, UK)
Chair: Juliana Peixoto (FLACSO, Argentina)
13:00 – 14:30h / Lunch
14:30 – 16:00h /Unwrapping the M11 Agenda: What stakes?
Sofia Scaserra (UNTREF, Argentina)
Timothy Wise (IATP, USA)
Pradeep Mehta (CUTS, India)
Chair: Daniel Agramont (FES, Bolivia)
16:00 –16:20h / Coffee Break
16:20 – 18:00h / Multilateralism and Globalization: Unshackled; Unhinged?
Pablo Heidrich (Carleton University, Canada)
Valentina Delich (FLACSO, Argentina)
Consuelo Silva Flores (CLACSO, Chile)
Álvaro Santos (Georgetown University, USA)
Chair: Rosmery Hernández (Universidad Nacional de Costa Rica)
18:00 – 19:30h / Times of transition: Do we need to reshuffle the course of development?
David Trubek (University of Wisconsin, USA)
Giorgio Sacerdoti (University of Bocconi, Italy)
Diana Tussie (FLACSO, Argentina)
Sascha Raabe (SPD, Germany)
Chair: Francisco Cantamutto (IDAES-UNSam-SEC-FES, Argentina)